What Is Strata Insurance?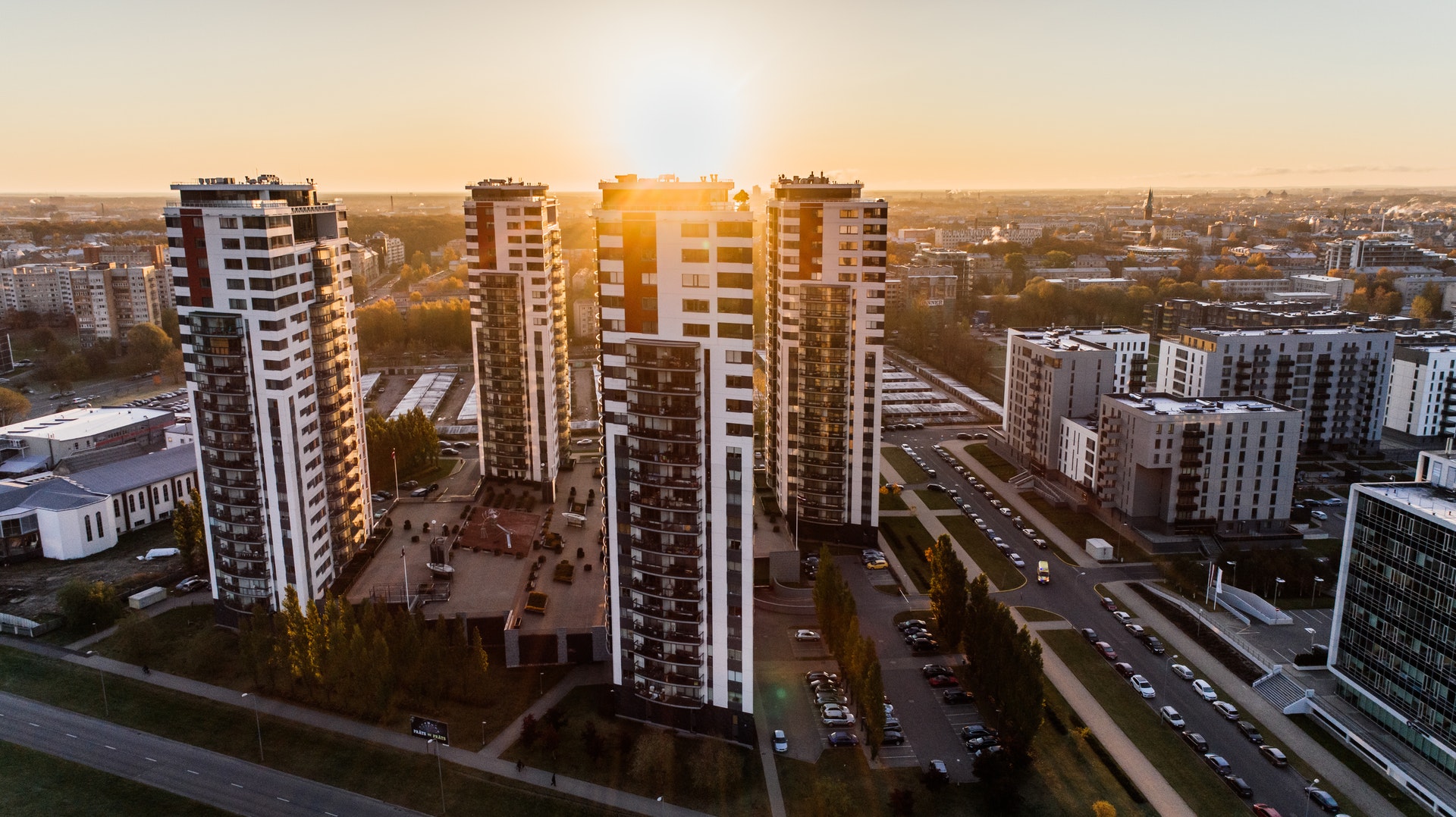 There's no doubt about it – from the outset, strata insurance seems complex. However, strata insurance and relevant policies do not have to be complicated.
Strata Insurance is designed to protect certain types of properties. There are several critical differences in obtaining a strata insurance policy compared to a building insurance policy, or landlords and contents insurance. In this article, we're going to outline precisely what strata insurance is and what is covered by strata insurance.
What Is a Strata Insurance Policy?
So, what is residential strata insurance? Residential strata insurance, otherwise known as body corporate insurance, is a policy that covers residential strata or community title. The premium costs of strata insurance policies are typically shared between the strata units as part of their general strata fees.
Strata insurance is a legal requirement in properties of this kind, and the insurance must also provide public liability that covers individuals injured on common property. Every state and territory have their own unique legislative requirements for policies relating to strata insurance. The body corporate is responsible for insuring the property and ensuring that the policy meets the legislative requirements.
What Is Covered by Strata Insurance?
Strata insurance covers a wide range of issues that can occur on a property. What is and is not covered will depend on the nature of the policy taken out. However, most policies tend to cover some or all over the following:
Damage caused to the shared property as defined on the title to the property.
Some fixed parts of the unit, like air conditioning.
Shared or common contents of the property that doesn't belong to an owner.
Temporary accommodation for an owner if the unit is damaged.
Public liability.
Fidelity cover.
In a nutshell, strata insurance is designed to cover all shared elements of a strata building or property.
The following list outlines commonly accepted strata insurance claims.

Things That Aren't Covered by Strata Insurance
Like any type of insurance, strata insurance can contain exclusions on coverage. In particular, some schemes do not include coverage for flooding. Keep in mind that strata insurance does not cover personal belongings, and any occupant will need a separate policy to protect their contents.
Who Manages Strata Insurance?
The strata insurance is typically managed by the strata manager that has been chosen to handle the policy and cost on behalf of all the owners. Strata manager, community manager, and body corporate manager are terms used interchangeably in South Australia.
It is also recommended that the Body Corporate apply to get the complex or apartment building valued at least once every three years to ensure the building is adequately covered. The valuation should coincide with annual reviews of the policy.
Residents of strata buildings may also choose to take out content's insurance. Similarly, landlords may choose to take our landlords insurance on strata properties that they own.
How Strata Insurance Works
Now that we've covered just what strata insurance is, let's discuss how it works when it comes time to implementing a strata insurance policy.
1. Compare strata insurance policies between companies.
Strata Data can help your body corporate find the right cover for your strata building and ensure you are matched with a policy that best covers the unique nature of your property.
2. Select a policy
Strata insurance is mandatory in Australia, and South Australia has unique legislation compared to other states. Strata Data will ensure your policy covers the areas it needs to.
3. Paying the premium
The strata manager must ensure that insurance payments are made when they are due.
4. Claims are made to the insurance company in the event of theft, damage etc.
In this instance, it's important to remember that insurance companies will not insure issues that arise from known defects. It is therefore vital to keep your building in good condition.
Strata Insurance Costs
Strata insurance premiums will be influenced by several factors including:
Your location: If you're located in an area prone to flooding or other high-risk areas, the insurer may raise the premium.
The purpose of the building: If the units are used for shorter stays like with Airbnb or similar, that might increase the cost compared to standard rental properties.
Condition of the building: older buildings with existing defects will also drive the costs of the premiums up.
The common property covered: More expensive shared features like swimming pools and gyms will raise costs.
The general insurance market.
Whether multiple quotes are obtained.
Differences Between Building Insurance, Contents Insurance, and Strata Insurance
Answering "what is strata insurance?" can become more confusing when as a unit owner, you have to determine the difference between building insurance, contents insurance, and strata insurance.
Insurers or other experts may utilise these terms in similar circumstances, but all carry different meanings regarding what is actually covered by each insurance policy.
Building Insurance
Building insurance refers to the cover of permanent structures, like a free-standing home. If you own strata property then typically, you will not need to take out building insurance.  However if you own in a community land division, then it is possible you will need to obtain your own separate building insurance.
Contents Insurance
Contents insurance refers to anything within the unit that is owned personally and not attached to the property. Furniture, clothes, artwork, and electronics are all covered by contents insurance. None of these are covered under strata insurance, so it is imperative you take this out individually to protect your personal belongings.

Claiming Against Strata Insurance
If a claim arises, your usual first point of contact will be with your strata manager to lodge a claim. In some instances, the body corporate might offer to pay for the damages itself rather than lodge a claim with insurance.
Why Choose Strata Data
Strata Data is a family-founded business with over four decades of experience in every facet of body corporate management in South Australia. Our team is determined to simplify the residential and commercial strata experience for all our clients. We have over 1,200 corporations and 11,000 owners to whom we provide ongoing strata and community management.
We encourage you to bring to us questions like "what is strata insurance?" or "what is covered in strata insurance?". There is no single method of tackling insurance issues, and we will tailor our approach to best meet the needs of your strata property and ensure you only pay what you need to. You'll still have complete control over the cover and policy you choose, but we'll ensure that each decision is made fully informed. For more information on how Strata Data can help manage your strata property or advise on strata insurance, get in touch with us today on 08 8372 2787 or get in contact online.