How to Quickly Improve the Look of Common Areas in 5 Easy Steps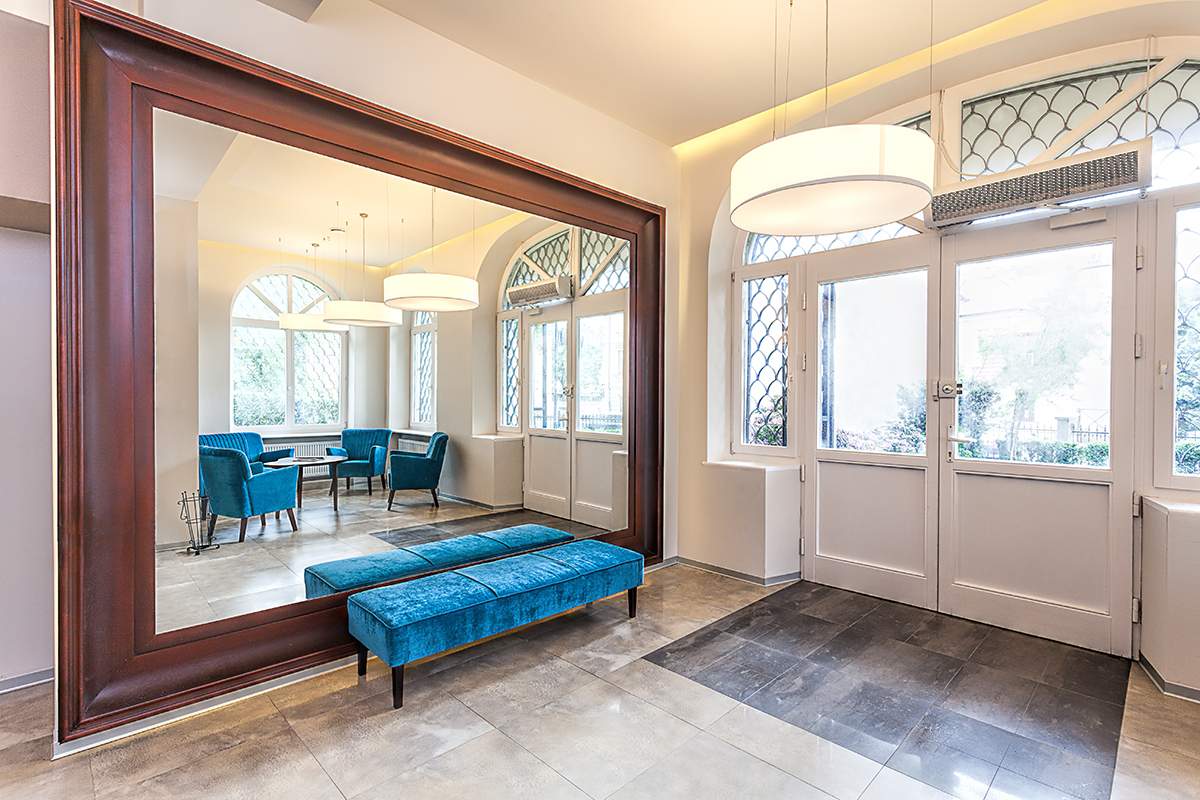 We all know that the state of the common areas within apartment buildings, such as the foyer, lift, stairwells, pools and gardens, impacts on the value and overall perception of the property as a whole.
For property owners, keeping common areas in top shape is a great opportunity to set a positive tone for the entire building, as well as keeping tenants happy and comfortable. You can apply these five easy tips to raise the mood and appeal of your common areas, in a short period of time and with minimal effort on your part.
1. Update the flooring
We tend to take flooring for granted, but your flooring really can have a dramatic impact on the look and feel of your common areas. Update your tiling, carpeting, or floorboards with new colours and styles.
If you're on a tight budget, add an area rug to bring a spot of colour. In hallway areas, the rug is the first thing people notice, and a colourful rug can immediately create a welcoming mood.
Another design tip is to use different flooring in the common area. Your common area might lead the way to other common areas, like living rooms or outdoor areas. When updating, choose different carpet or tiling to distinguish between the different spaces. You could also opt to use carpeting in the common area and leave the other spaces tiled.
2. Maximise your wall spaces
Blank walls can lead to a sterile feel in common area, and they're also a waste of good space. Make use of unused wall spaces by adding paintings and artwork to add splashes of colour and interest. Complement these with accent lighting to draw interest to these focal points.
You can also add cabinets, desks, and wall units. These can be used as storage spaces. Add vases of fresh flowers, table lamps, and artworks such as sculptures to enliven these areas.
Other options to consider include coat racks and hooks, mirrors, and tapestry. Even a fresh coat of paint in a contrasting colour can help you bring colour to a tired-looking space.
3. Add some bold lighting
Lighting can have a bold or subtle impact on your common areas. Use accent lighting to highlight wall features and feature lighting (like chandeliers) to create an overhead focal point. If you prefer a minimalist approach, use warm-coloured lights to avoid a sterile look and feel.
Wall-fixed lighting – Light up dark corners and edges with sconces and wall-fixed lighting.
Colourful lighting – Use coloured lights to bring interest to bland spaces.
Table lamps – For areas such as hallways, consider using table lamps on sideboards or extra sconces to brighten the spot.
Natural lighting – Take natural light into account. Windows and skylights can keep the area well-lit during the day, but you'll still need to add indoor lighting for the night time.
Creating a focal point from a stylish or even dramatic light fixture, as this can deliver a sense of luxury and opulence to your common areas. If you prefer to keep it low-key, adding subtle lighting elements can also enhance the mood and make your space more appealing.
4. Improve with Feng Shui
If you have a cluttered common area or a low-energy area, you can bring fresh energy and appeal to the space with Feng Shui. Foyers are especially important as they're where the building receives the incoming energy from the outside. The goal is to make it welcoming by adding appealing elements and removing the 'breaks' that interrupt the energy flow.
Experts recommend hanging your favourite artwork, floral arrangements, and other uplifting ornamental items in the foyer. An ornamental mirror can also be a welcoming element, as long as you don't set it directly in front of the entrance door (in which case the energy will be reflected out).
Another important Feng Shui tip for your foyer is to never put encumbrances behind your door. The door should open without blockages.
5. Upgrade stair areas
Now, stair areas are often prominent common areas, and typically they receive a lot of foot traffic. You might be doubting utilitarian spaces such as stairways can be made interesting, however with the amount of use they get, they're one of the most important common areas to spruce up.
In addition to flooring, lighting, and walls in stair areas, you can upgrade these spots in a number of ways. Start with upgrading the railing and installing treads over the stairs.
Treads in contrasting colours can boost interest and really catch the eye. Glossy wooden panels or marble treads heighten visibility and safety, while giving tired-looking staircases an instant makeover. Similarly, new carpeting can also do the trick.
A new set of railings can also lift the aesthetic quality of your common stair areas. Whether it's minimalistic metal railings or ornamental wooden ones, choose a railing design to complement the overall theme of the area. A fresh coat of paint to prominent alcove areas is another way to freshen up old spaces.
Sprucing up common areas to boost property value and mood
Pay extra attention to flooring, lighting, and wall areas when improving your common areas. You'll also want to add appealing elements to key areas like stairs and entrances. Simple changes like artwork and colour can enhance the appeal of your common areas and boost your residents' satisfaction levels.
Strata Data are experts in customised strata management solutions. Our services range from compliance to maintenance and repairs, and our happy customers include developers and owners corporations. For more information about our fully customised services, contact our friendly team today.