Strata Living: 24 Suitable Indoor Plants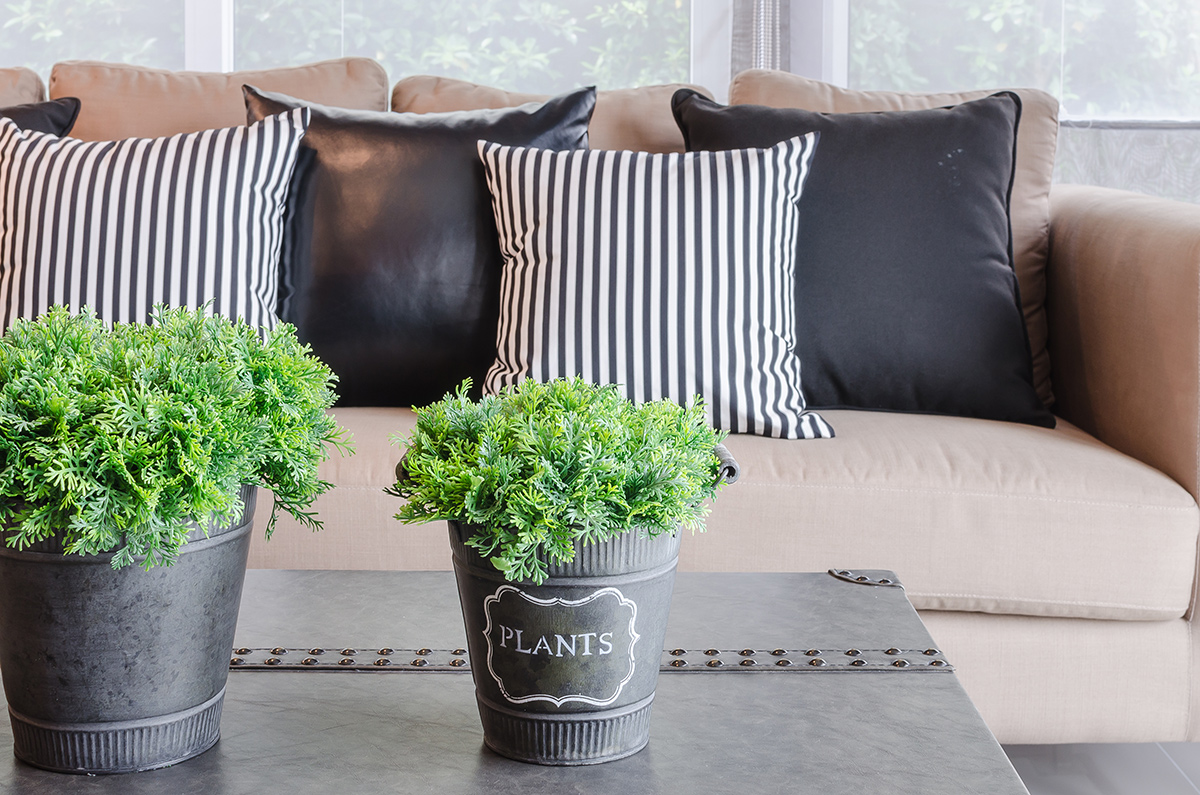 Indoor plants are all the rage right now. When you decorate your home with plants, you don't simply add greenery. Plants also interact with your mind, body and home in ways that improve the quality of your life. For people living in strata property, there are usually restrictions on what they can do with the gardens. If this applies to you, the good news is that you can do your own gardening indoors by adding indoor plants.
To get you started, we'll talk about what plants are suitable for indoors, the health benefits of having indoor plants, and how to style and display your plants to make a beautiful home.
What plants are suitable for indoors?
Below you'll find the plants that are suitable for indoor use and some ideas on the type of care they need to help you decide which plant is best for your apartment.
Aloe Vera
The soil needs to be well-drained, and wait until it's slightly dry before watering again. It also requires full sunlight and protection from high heats.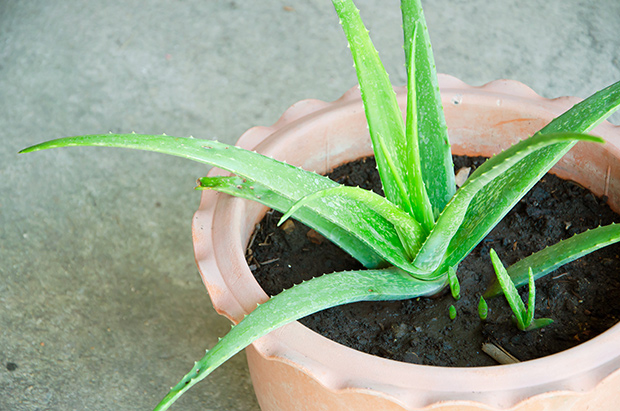 Areca Palm
It can moderately tolerate drought and needs a well-drained soil and partial sunlight.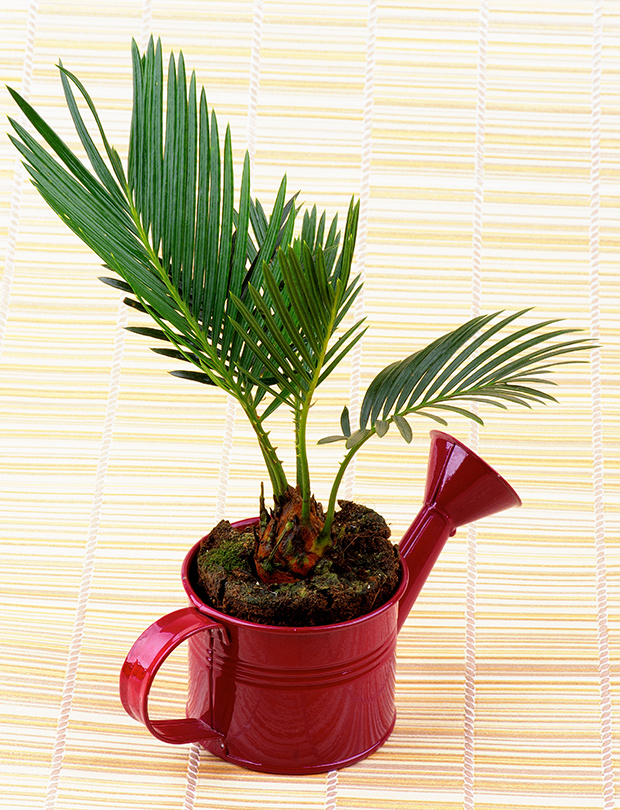 Baby Rubber Plant
Prefers light that's filtered, as well as rich soil and infrequent watering.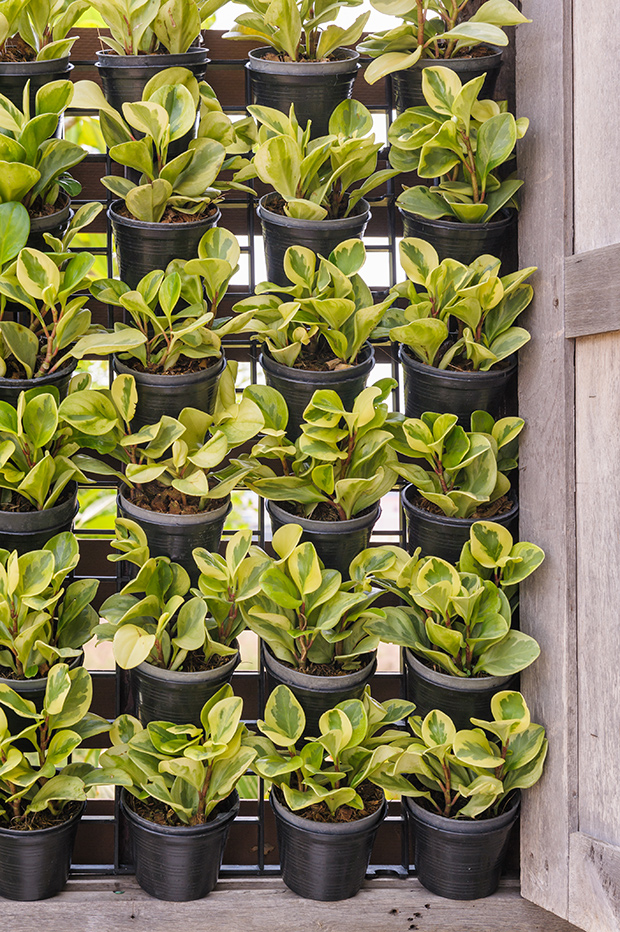 Bamboo Palm or Reed Palm
Needs bright indirect light, likes to stay moist but not too much, and dislikes sitting in water.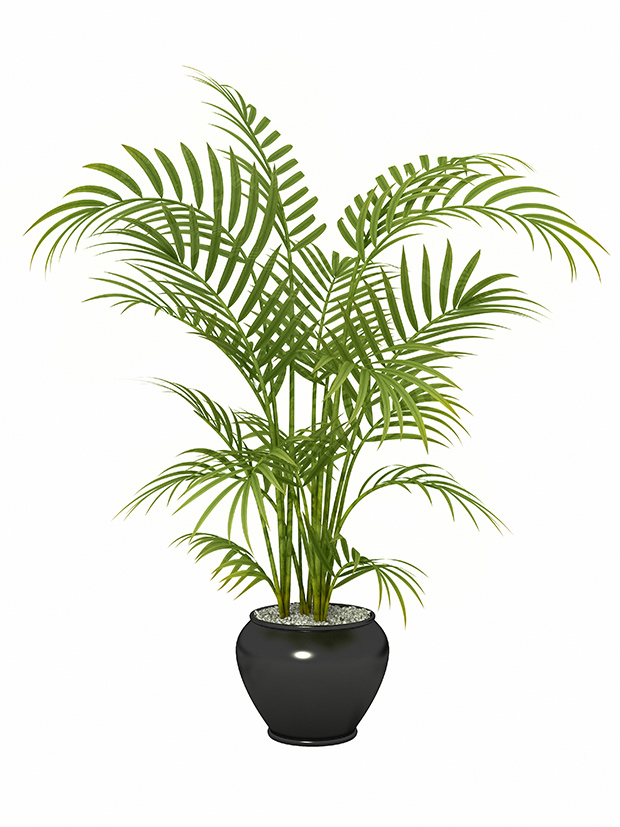 Image viaRaw Energy Benefits
Boston Fern
Loves bright light and damp soil, but it can tolerate drought and partial light.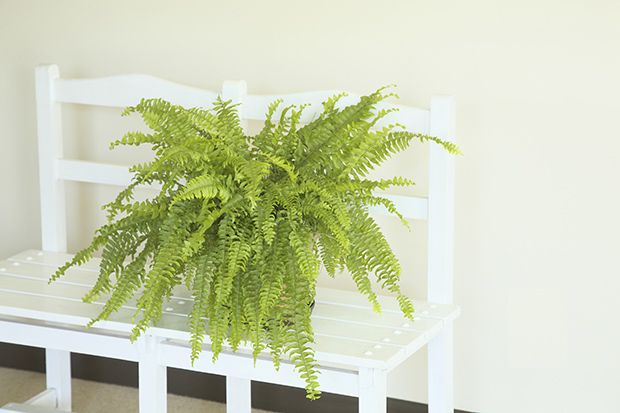 Chinese Evergreen
It can thrive in full shade and with good draining. Variegated types of this plant require more sunlight.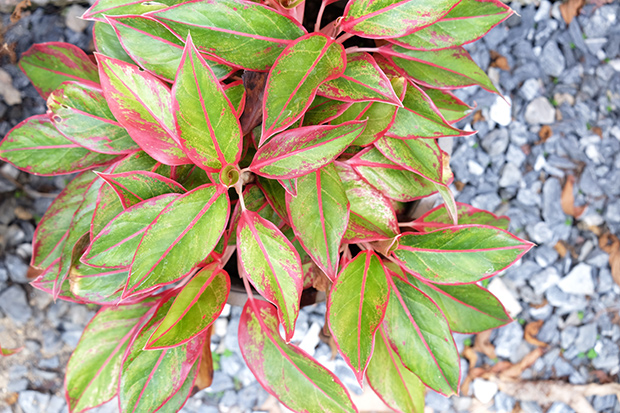 Corn Cane or Mass Cane
This plant likes low light and low water, making them an easy maintenance option for apartment-dwellers.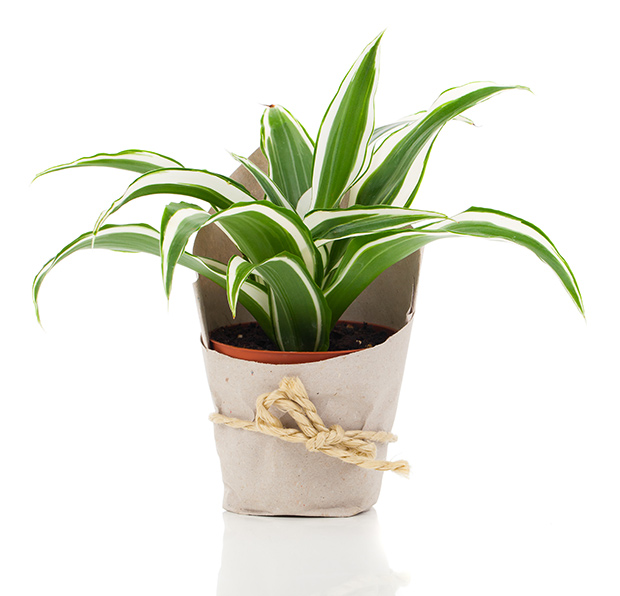 Dwarf/Pygmy Date Palm
Needs plenty of sun, warm water and moist soil.
Image viaJoginder Nursery
English Ivy
It can be invasive, which makes it great as a potted plant.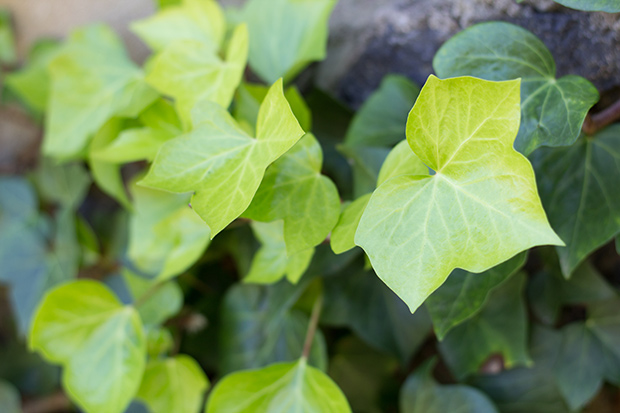 Ficus Alii
Requires indirect sunlight, but don't overwater.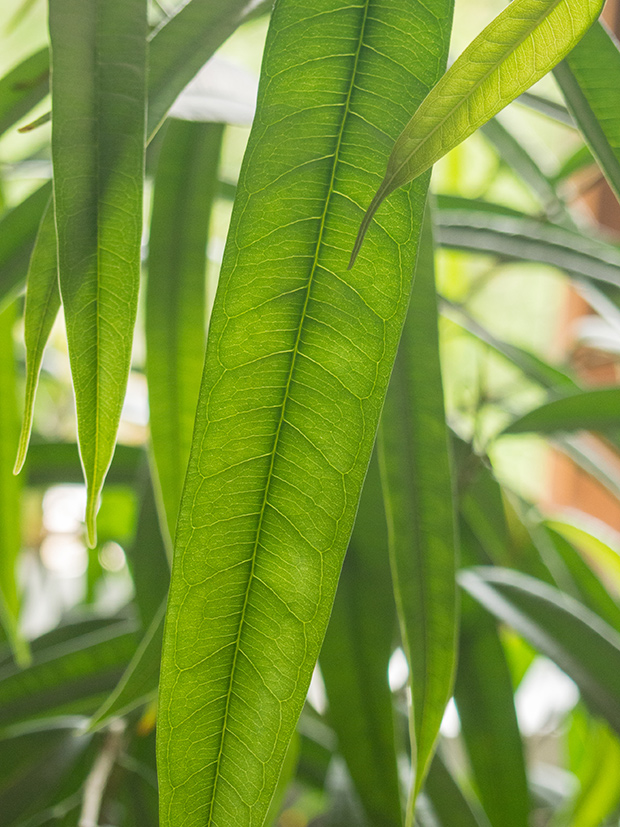 Image viaInstituto Ecoação
Gerbera Daisy
These bright and sunny flowers love lots of sunshine and light.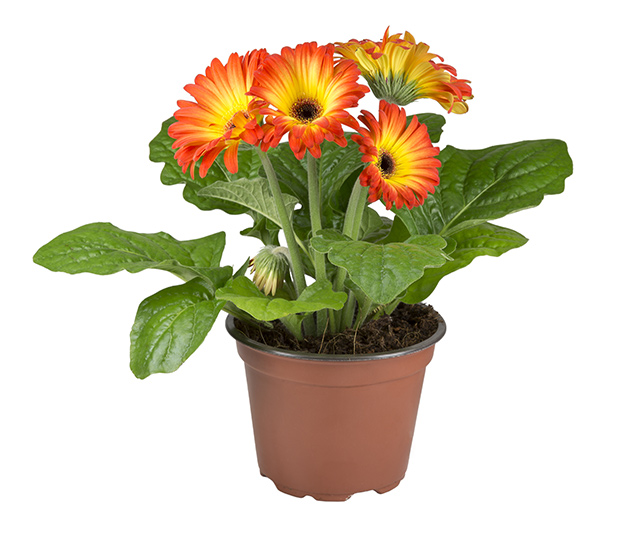 Golden Pothos or Devil's Ivy
Needs partial sun, and less water in colder temperatures.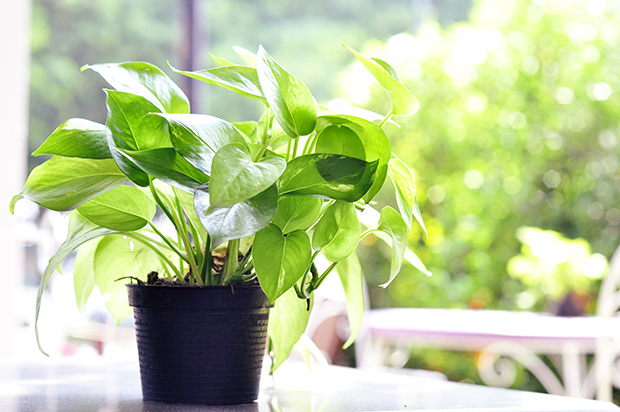 Kimberly Queen Fern
Likes bright but indirect sunlight, as well as dry soil in between waterings, but make sure it's not dry for too long.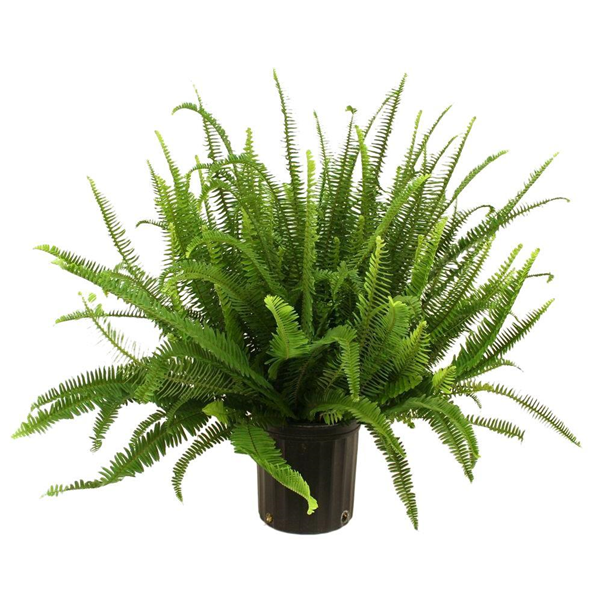 Image viaThe Home Depot
Lady Palm
Requires partial sun all day and shade in winter, with more frequent watering in summer, but don't let it sit in water or be overwatered.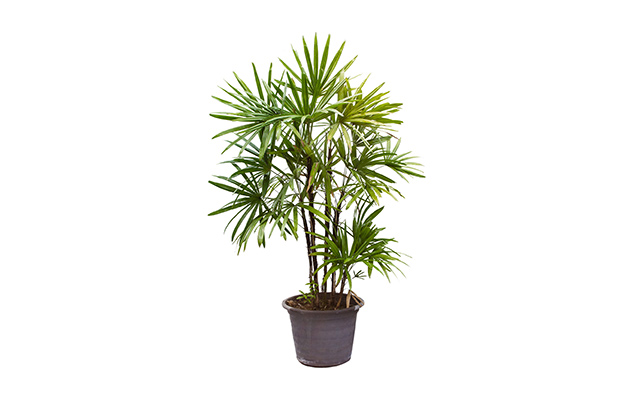 Marginata or Dragon Tree
Needs little attention, can tolerate dry soil and infrequent watering, and likes indirect sunlight. It's also susceptible to fluoride toxicity, so avoid using fluoridated water.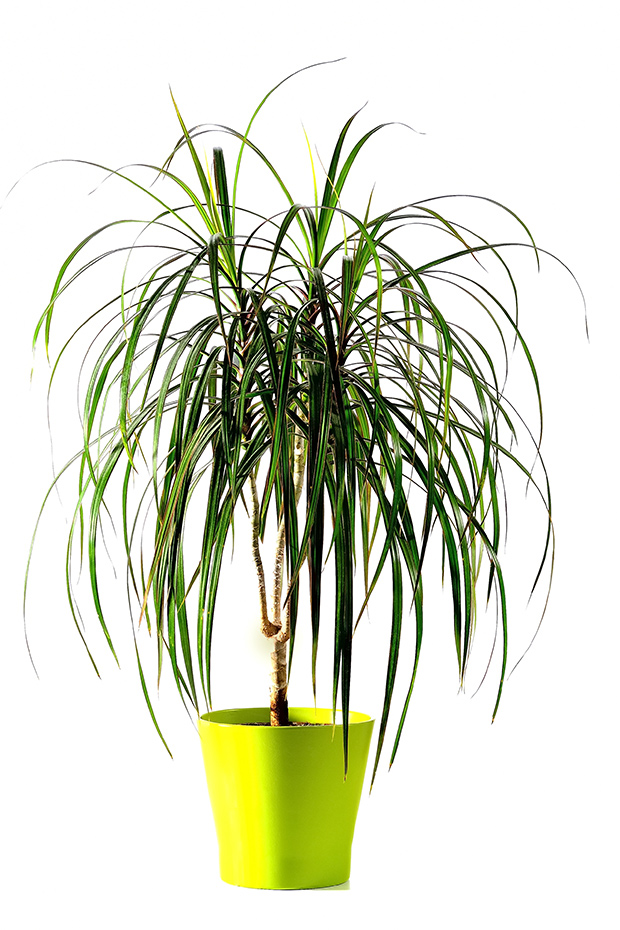 Moth Orchid
Does well with high humidity, plenty of warm light and thorough waterings. Wait until the soil's almost completely dry before watering again.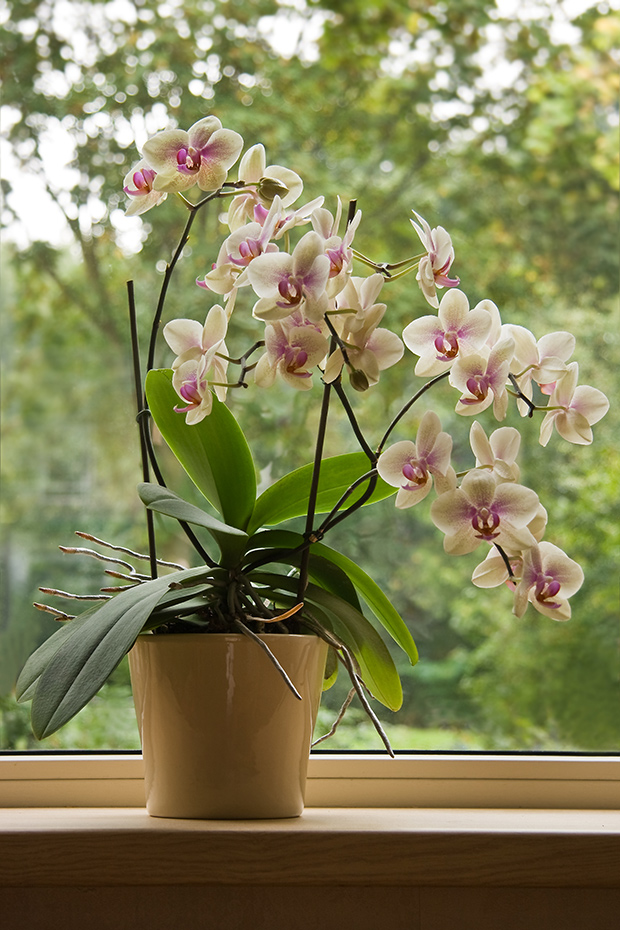 Mums or Chrysanthemum
Loves lots of water and partial sunlight.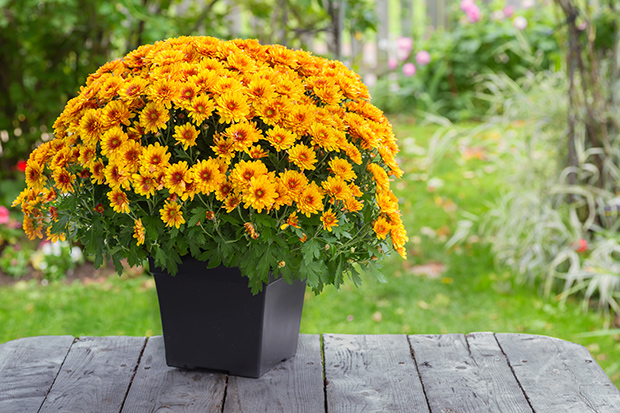 Peace Lily
Prefers a lot of water, but not as often, and bright indirect sunlight. It's also easy to take care of.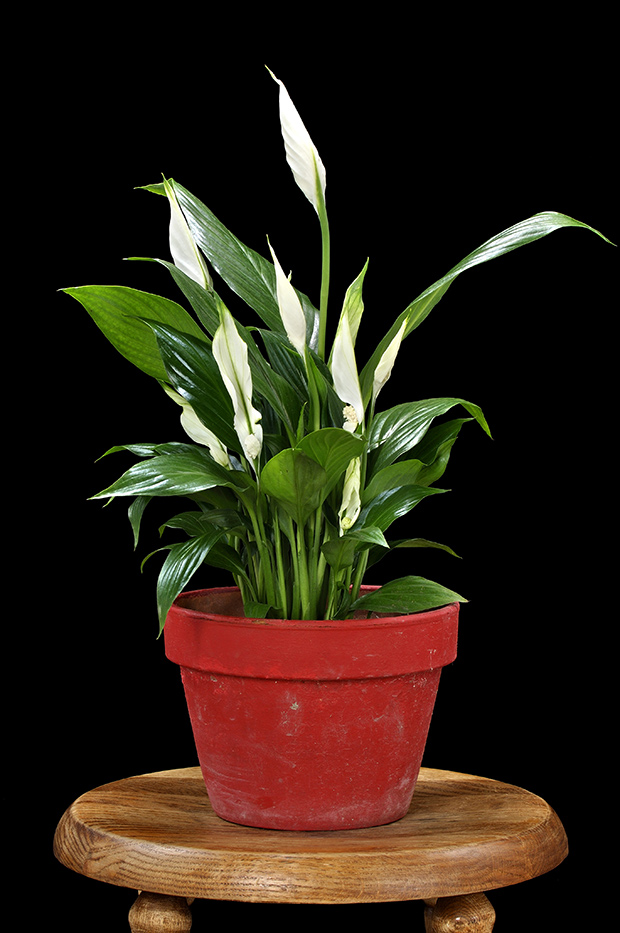 Philodendron
Easily adapts to lower-light conditions. The soil should always be moist but not wet, and wait until it's slightly dry between waterings.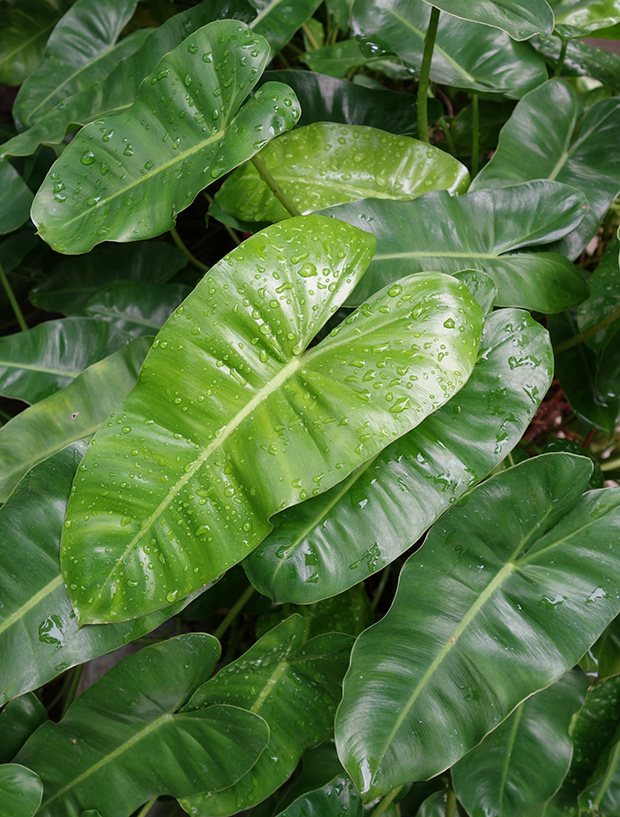 Image viaBalcony Garden Web
Schefflera or Umbrella Tree
It can thrive in low lighting and with irregular watering. It only needs a few waterings during winter.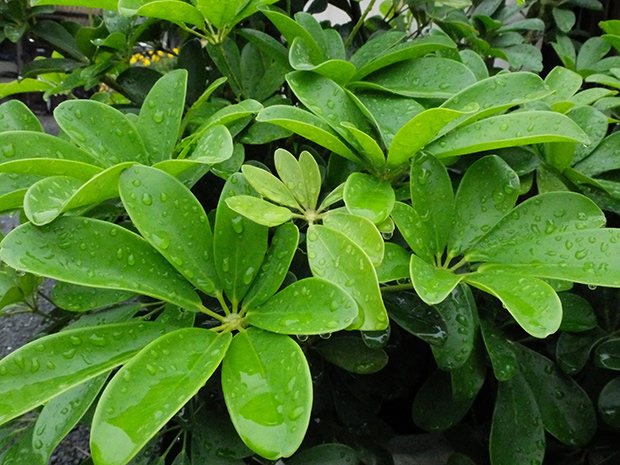 Snake Plant
Likes bright but indirect sunlight and plenty of water and humidity.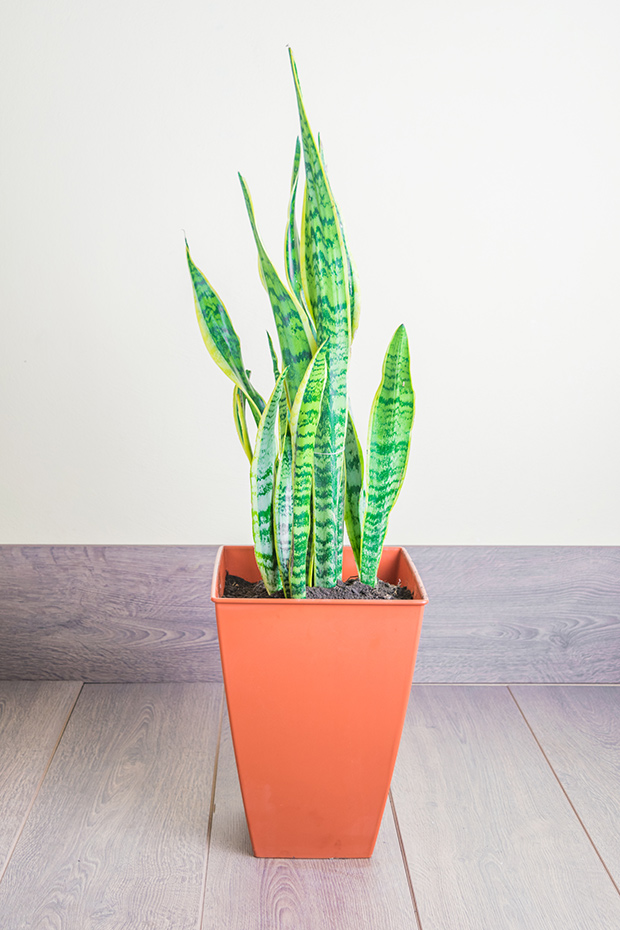 Spider Plant
Place it in bright indirect sunlight and give it lots of water as it grows.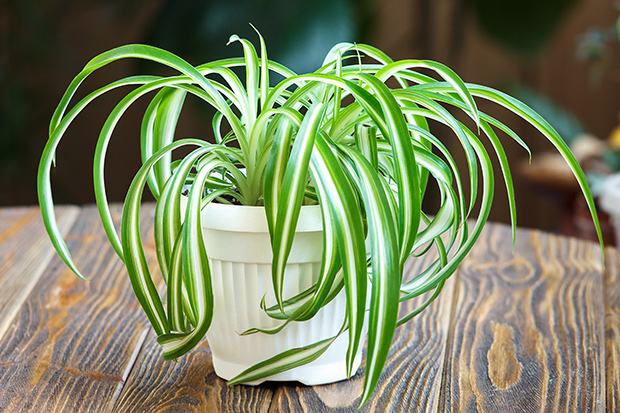 Image via Balcony Garden Web
Warneckii or Dracaena Warneckii
Needs a moderate amount of sunlight and water, but it doesn't like sitting in water. Also avoid using fluoridated water.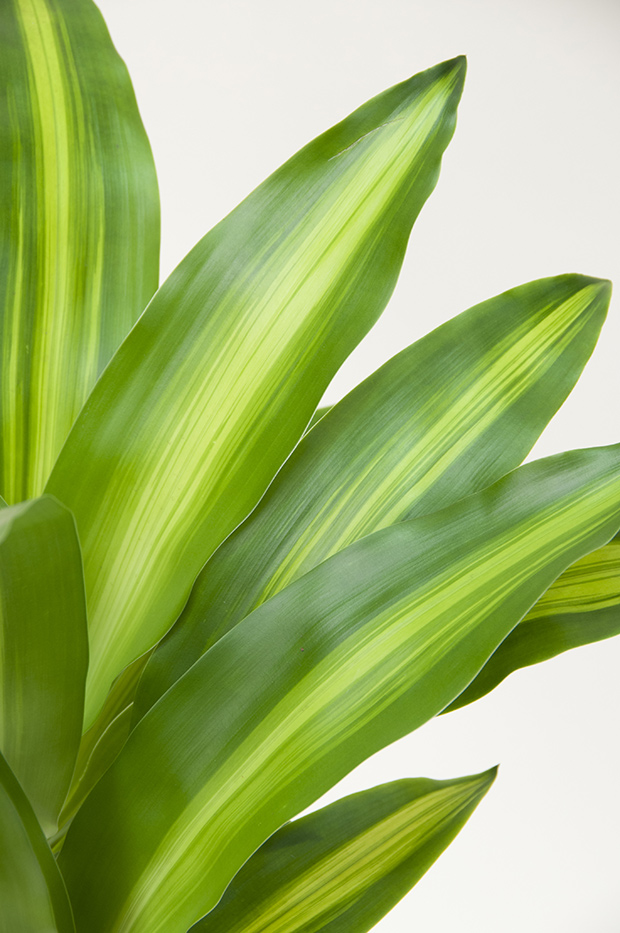 Weeping Fig or Ficus Tree
Loves bright light and sun, but it can also tolerate shade. It requires a moderate amount of water.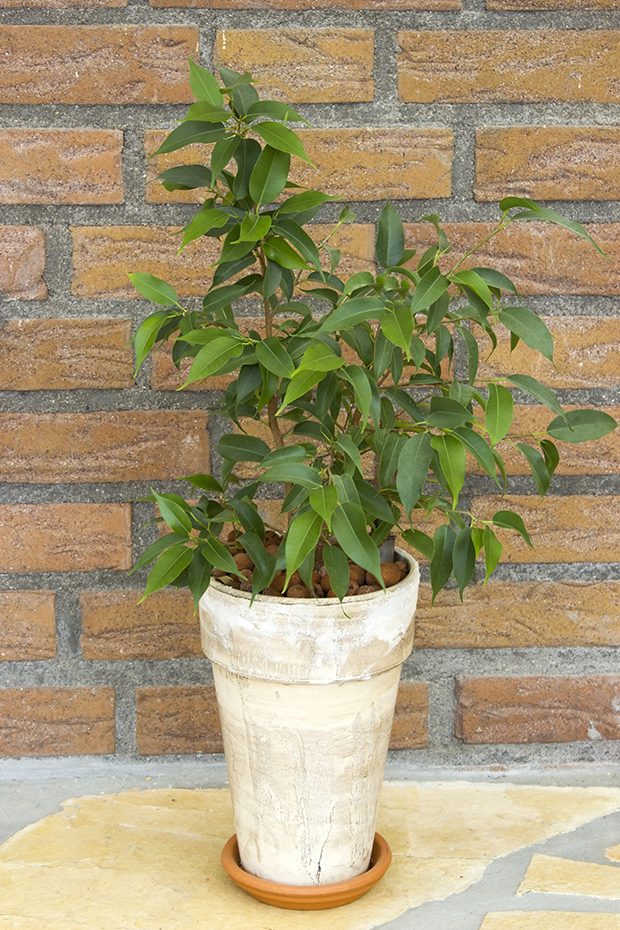 Health benefits of having indoor plants
Plants can be beneficial to your health, making them a necessity rather than just an object of decoration. So, here are five health benefits of having indoor plants:
They help you breathe easier
While we take in oxygen when inhaling and release carbon dioxide when exhaling, plants do the opposite by absorbing carbon dioxide and releasing oxygen. This makes plants and people perfect partners when it comes to gas use. Adding plants to your indoor spaces can help increase oxygen levels.
They release water and prevent illnesses
Plants release moisture vapour (about 97% of the water they take in), increasing the humidity of the air around them. So placing several plants together can increase a room's humidity, which in turn helps prevent illnesses such as colds, sore throats, dry coughs, and even dry skin.
They clean the air
Plants improve indoor air quality by removing toxins such as formaldehyde, benzene and trichloroethylene from the air. Then they purify the trapped air by pulling the chemicals into the soil, where root zone microorganisms turn them into food for the plant.
They improve your health
Plants in hospital rooms help speed up the recovery of surgery patients, while plants in offices help decrease fatigue, headaches, sore throats, colds, coughs and flu-like symptoms. Patients who take care of plants after surgery also experience reduced recovery time. So add plants in your apartment to improve your health.
They help you work better
Whether you're studying or working at home, being around plants will not only improve your concentration and memory, it'll also increase your productivity. Even the work you do will be of higher quality and be more accurate if you study or work in the presence of plants.
Styling and displaying your indoor plants
Once you've bought the right indoor plants for your apartment, it's time to style and display them. Here are some interior ideas to make it all look great:
General items
Put your plants in the right containers to accentuate their shape, colour and texture.
Use planters, e.g. antique/vintage or normal brass, greenhouse cement, chai cup, terra, earthenware rose, ribbed terracotta, or rimmed terracotta.
Use bowls, e.g. gardenia, earthenware, or thumb/pinch pot.
Use shelving units and glass vases.
Refreshing displays
Use pots that blend with your interior décor, e.g. put plants in white containers if you have a green and white colour scheme.
Use pots with texture and character but a simple shape so that the plant still takes centre stage.
Use concrete and copper plant stands for creating the perfect perches for succulents.
Use bust planters for succulents to add personality to your living room.
Place potted plants on window shelves.
Place plants on the ledges of a bay window.
Unique statements
Put a collection of plants (plants in urns, pot plants and topiaries) on your indoor tables, and add other decorative touches for an English garden effect.
Put a terrarium on your coffee table to add style.
Use vials, test tubes, antique elements and lots of plants to create a unique scientific aesthetic or artful display.
Create a Hawaii-inspired apartment with many different indoor plants, such as hanging trailing plants, floor plants and smaller plants on tables.
Put tropical plants in white pots of twine and string spools to add a modern touch to tabletop surfaces.
Use hanging plants to add a dash of greenery, create a cascading effect and draw the eye upward.
Going bold
Use a bold tall floor plant and a smaller trailing plant on the shelves or a small plant on the coffee table for interest.
Use contrasting foliage texture to add interest.
Create a colourful display of plants by putting them in containers of various colours in the same room.
Use quirky, interesting and bold potted plants, e.g. a Kalanchoe beharensis in a big planter can make a huge impact in your living room.
Put tall tropical plants in large pots to create a lobby-style look.
Add one or two small built-in planters to create a modern look and breathe life into the space.
Remember, arranging your plants with the best effect is just as important as taking care of them properly. With an attractive and healthy home, you'll be the envy of your neighbours.