Predicted Locations to Buy Property in South Australia in 2020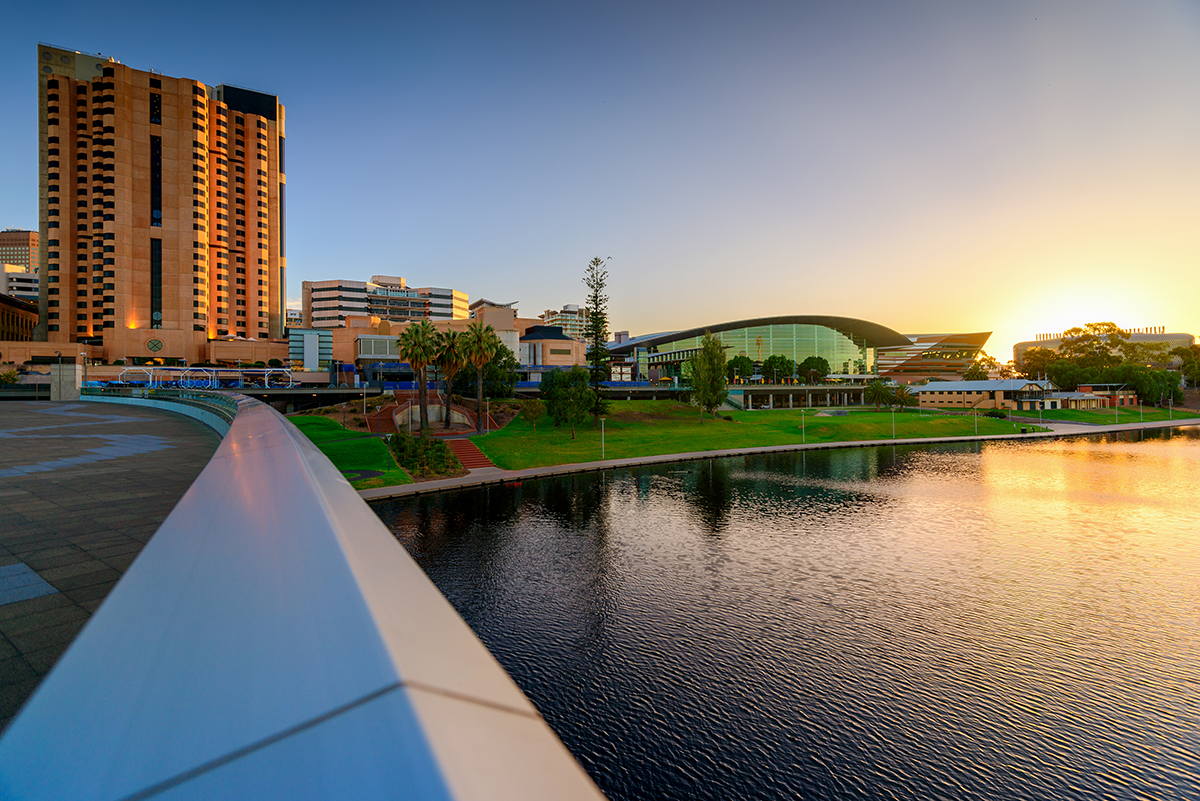 A lot of factors go into the property-purchase process. Beyond the property profile and features, settling on location is a major consideration. Choosing the right suburb could provide higher capital growth. The Greater Adelaide, and South Australian property markets can offer stability, affordability, and good value with long-term growth prospects. Additionally, they offer modest growth (9% by 2021) that's higher than the forecast average for Australian capital cities is predicted for the state over the next few years. Given this, what are the South Australian suburbs buyers might want to look into in 2020?
The Australian Property Landscape
After some time in the doldrums, the Australian housing market has made a significant improvement thanks to interest cuts, tax cuts, and eased lending guidelines. Combined capital city dwelling values increased by 1% over August 2019, and while vendor metrics are somewhat weaker than one year ago, they have generally improved over the last few months and auction clearance rates are higher than a year ago. In fact, economists are predicting that all the ingredients for another boom are in place, given the pace of price recovery and the June and July rate cuts.
In metropolitan Adelaide specifically, home prices have risen by an average of $14,000 a year over the past 25 years, and June quarter results have revealed a 2.38% increase in capital growth over the last year. Returning confidence in both vendors and buyers along with a significant increase (10% in Adelaide and 6% across the state) in the number of sales over the last quarter, coupled with affordability could indicate growing appeal for both buyers and investors. The city's other advantages, such as excellenernt public transport and cultural activities, could also be driving stronger growth.
South Adelaide
Within the state of South Australia, South Adelaide is an area to watch, with affordable suburbs and growth potential and/or rental-yield growth over the longer term. The middle and outer suburbs offer both affordability and good price growth, and South Adelaide in particular could have some great value properties.
Morphett Vale
As South Australia's largest suburb, Morphett Vale is considered a consistent top performer when it comes to recorded sales for investment property, as well as one of the best places to live in South Adelaide. Once a rural town, Morphett Vale has evolved into a modern suburb that's perfect for outer city living, and is extremely popular with families and couples. The suburb has its own main commercial area on Main South Road but residents are further served by the estimated 1,000 local businesses spread out through the suburb.
Featuring excellent amenities including over 10 schools and a range of parks and sports clubs, the suburb has a vacancy rate of just 0.76% and a median unit price of $237,500 for units and $305,000 for houses. Annual capital growth sits at 1.28% for houses and 0.36% for units. Gross rental yield is 5.54% for houses and 6.05% for units.
Aldinga Beach
Aldinga Beach is a beachside suburb offering access to some of the best beaches in the region, as well as modest but steady capital growth. With a median house price of $350,000 and a median unit price of $276,750, Aldinga Beach is an affordable area to buy into, especially when it comes to apartments. At the same time, the suburb offers a fairly strong rental yield of 4.98%, a three-year growth rate of 19.03%, and an average annual growth rate of 1.88%.
Attracting renters, investors, and buyers with its relaxed beachside lifestyle, Aldinga Beach's properties are also excellent for holiday retreats. A short drive away is the McLaren Vale region, rich with wineries, tours, and tastings. It's close enough to Adelaide for commuters and so offers the best of proximity to the city and relaxed living close to beaches like Port Wilunga and Silver Sands, reserves like the Aldinga Scrub Conservation Park, parks, and wetlands.
Mitchell Park
Mitchell Park is another affordable suburb with potential for steady capital growth and/or rental returns. Just 10 kilometres south of Adelaide city, Mitchell Park has its own railway station and is considered a hotspot as it's a surrounding suburb to Marion, which has numerous amenities like schools, parks, and public transport. Mitchell Park has been ranked as a top growth suburb for units.
The median price for houses is $445,000, whilst for units it's $347,500. Houses in Mitchell Park have experienced a median capital-growth rate of 1.14% over the past year, 5.95% over the past three years, and 8.27% over the past five years. Average annual capital growth is 2.28% for houses and 2.66% for units, and gross rental yields are strong, currently standing at 4.47% for houses and 5.16% for units. For investment properties, the weekly median advertised rent is $400 for houses and $315 for units.
Key points to remember
Buying a residential or investment property involves a sizeable financial commitment, which is why it's so important to do your research on the location. In South Australia, South Adelaide could potentially offer some excellent deals, especially in suburbs like Aldinga Beach, Morphett Vale, and Mitchell Park. By working out your investment or ownership goals, crunching the numbers, and assessing your requirements against suburb and property profiles, you could end up with a property that offers you the best possible rental yield and capital-growth potential.