A Guide to Apartment Balcony Use and Maintenance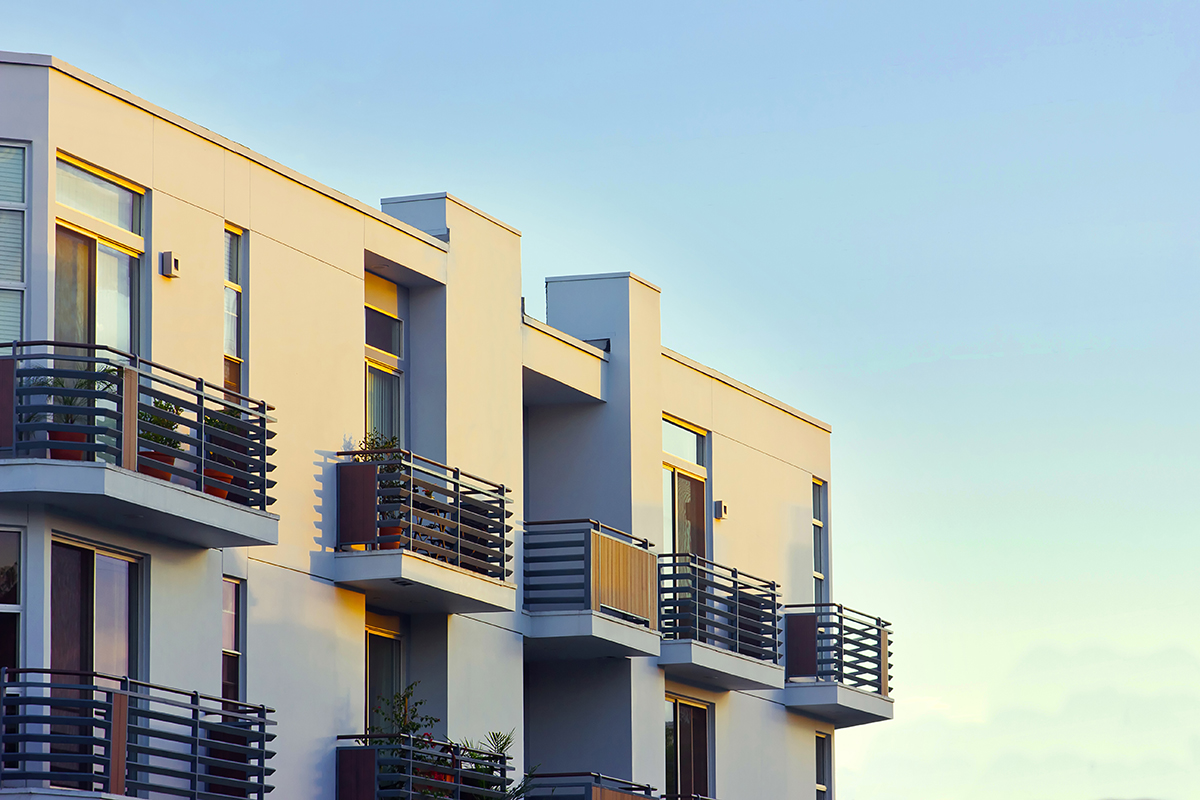 If you own a strata or community title apartment and are lucky enough to have your own balcony, you already know what a great asset it can be. A balcony is like having your own high rise back yard where your family and friends can enjoy some fresh air without having to descend to the street.
What can I do on my balcony?
While a balcony is a wonderful asset to have, when it's located in a strata title development, there are often a number of rules and restrictions regarding its use and upkeep.
If you own a strata or community apartment in South Australia, the following are some of the things you can and can't do on your balcony and some of your rights and obligations if your balcony needs maintenance or repairs.
Laundry and washing
Generally, you can only hang washing on your balcony if it can't be seen from the street below or the common property. So if your balcony overlooks the street, use a portable airer that sits below the level of the balustrade. Hanging washing on the balustrade/railings is usually prohibited as it poses a risk such as; damaging property, falling to the ground and injuring someone as well as detracting from the aesthetic appeal of the property overall. It is important to check the rules of the body corporate before hanging any washing out on your balcony.
Barbeques
Whether you can cook with a gas barbeque on your balcony will depend on your local by-laws and the strata regulations in your particular complex. If restrictions on gas barbecues on balconies does apply, you should ask the body corporate if they can provide alternative barbeque area on the common property.
Parties and events
Partying on your balcony is entirely your prerogative, providing you adhere to the noise and behaviour regulations that apply to any residential dwelling (i.e. not interfering with your neighbours' right to quiet enjoyment of their premises).    
Who is responsible for balcony maintenance?
Responsibility for the care and maintenance of your balcony varies depending on the circumstances. For example, the weight restriction of your balcony determines what you are able to use it for. As a strata owner, it is your responsibility to check what load it is designed to carry before putting heavy objects on it or having too many guests on it during parties.
Poor water drainage, loose handrails and rust stains can be signs that your balcony needs some repair work done to it and it is your responsibility as a strata owner to monitor the condition of your balcony and report any such maintenance issues to the body corporate.
Unless your body corporate is a community land division, it is not your responsibility to pay for such repairs. These must be carried out by a licensed tradesman and should be initiated and paid for by the body corporate (i.e. all owners contribute). Approval can take time however, so be patient.
The liability for a defective balcony usually lies with the body corporate. For example, if a balustrade is too low and you injure yourself falling from your balcony, the body corporate may be liable if the balustrade was not built to code (at least one metre high) or if they were aware it was unsafe and did nothing to rectify it.
As far as the ongoing maintenance and cleaning of your balcony is concerned, responsibility also depends on which part of the balcony requires maintenance or repair.
The key components of a balcony, with the typical responsibilities are;
the balustrade which, as the outermost boundary of the strata property, is the responsibility of the body corporate.

the concrete slab that forms the base of the balcony, which is considered common property and thus the responsibility of the body corporate.

the waterproofing membrane laid over the slab when the building was constructed is the responsibility of the strata owner, and   

the tiles or other materials laid over the waterproofing membrane to form the floor of the balcony, which are the responsibility of the strata owner.
The use and upkeep of a balcony is a shared responsibility between the strata owner and the body corporate. Clear delineation of roles and good communication are the keys to ensuring a balcony remains a safe, well maintained and valuable asset in a strata title community.
If you own a strata or community property it's always wise to seek professional advice to ensure you understand how everything works or if you're a member of a committee or body corporate seeking management for your existing strata or community scheme, contact Strata Data for a free proposal today.