Strata Data Awarded for Excellence 3 Years Running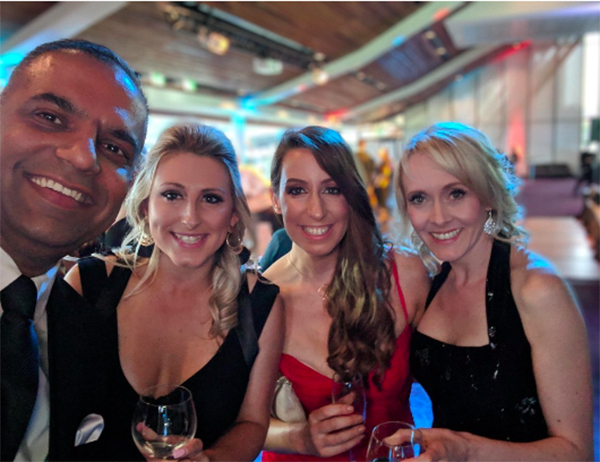 Strata Data was the most awarded body corporate management company at the 2018 Strata Community Australia (SA) Awards. Awarded for its overall excellence with Strata/Community Management – Business of the Year Award three years running, the South-Australia-based business also received several individual awards in recognition for its exceptional team.
Focused on recognising and rewarding professionals and companies that make significant contributions to the strata industry, the Strata Community Australia (SA) Awards were held at the Adelaide Oval in November 2018. Highly regarded by the industry, these awards offer a means of measuring and benchmarking for the strata industry.
Marc Steen, Strata Data's Chief Operating Officer, accepted the award on behalf of the company that night. He took the opportunity to thank the Strata Data team for successfully working together and achieving an exceptional level of service for all their clients.
Individual staff members from Strata Data were also singled out for their notable achievements on the night. Lauren Piliotis, Body Corporate Assistant to Ashleigh Teigesser, was honoured with the Best Support Person Award. Julie Bennett, Body Corporate Manager, was honoured with the Strata Community Manager – Rising Star Award. Strata Data is extremely pleased with the individual success of these outstanding team members and is delighted with their contributions to the organisation.
The company's recent wins are part of its long history of commitment to excellence. Founded in the 1970s, Strata Data has over 40 years of experience in all areas of body corporate management. As an industry leader with considerable tenure in the Adelaide area for decades, the organisation has expanded well beyond its humble beginnings while maintaining its high-touch, family-business approach, which is designed to maximise the client experience.
Today, Strata Data has been transformed into a highly successful technology-driven enterprise servicing more than 1,200 corporations and 10,000 owners across South Australia. With a team of 70-plus staff members, Strata Data continuously delivers incredible customer service to every single customer.
The recognition Strata Data and its team members have received from the industry is a reflection of the company successfully delivering on its vision: provide an extraordinary level of service and outstanding customer experience to every client, every time.