Predicted Areas to Buy Property in Australia in 2018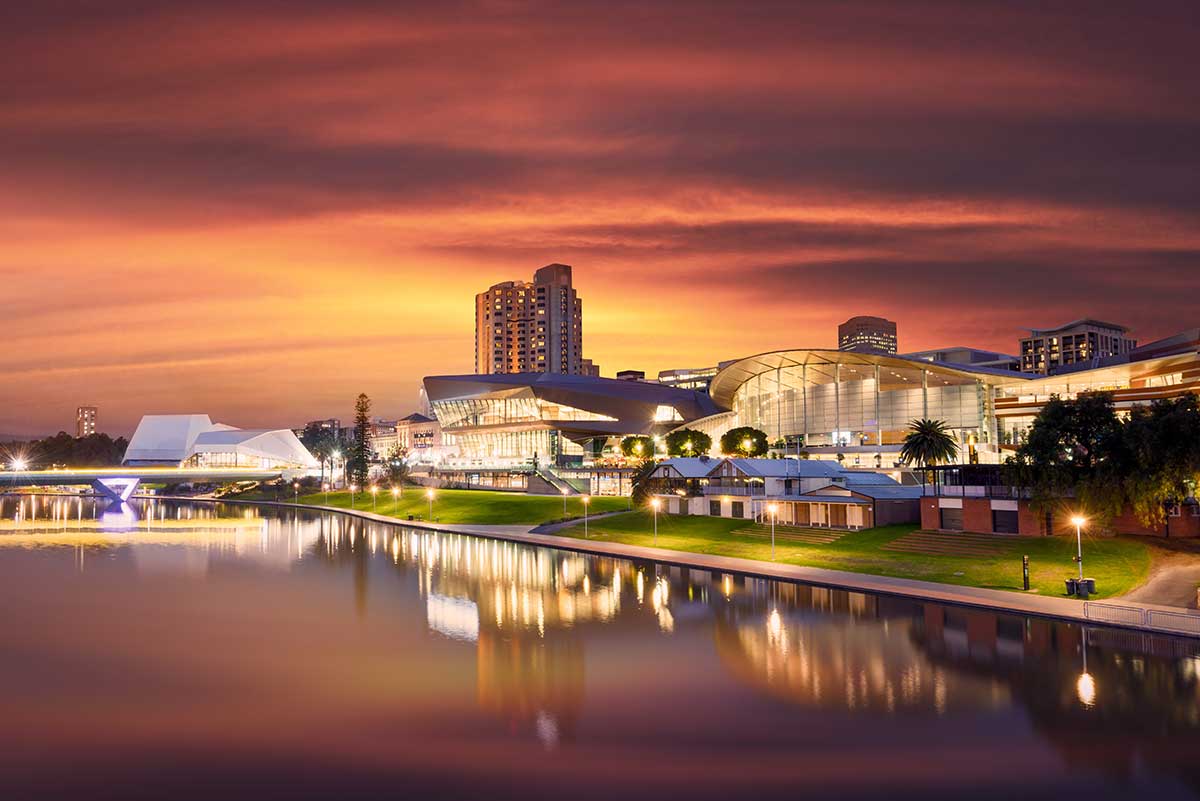 Looking for a good area to buy property in? Before taking the plunge, it's important to do your research into market trends. Essentially, your goal should be to invest in property that achieves solid capital growth over time and higher growth in rental yields. So with that in mind, what are the best areas in Australia to look into for property investment in 2018?
The general outlook
It's no secret that Australia's housing prices are more expensive that most other developed countries – thanks in part to the consistent housing shortage over the past decade. However, leading experts agree that the current residential development boom will start to weaken property prices in 2018.
While there's likely to be continued growth in the big markets of Sydney and Melbourne, it's believed that it won't happen as strongly as it has in the past. For the other property markets in Victoria, WA and ACT, some experts expect it to stay flat or even come down a bit.
For investors, the general outlook isn't as promising as it once was. By the same token, many are predicting to see some good growth in certain areas – particularly if you buy in the right places and invest wisely.
Zooming in on South Australia
Despite low economic growth and employment challenges in a number of industry sectors, South Australia's property market remains affordable – and Adelaide remains one of the most liveable cities in the world. So, if you're willing to look beyond Sydney and Melbourne, there are certainly some up and coming hot spots that might be financially rewarding to invest in.
According to reports, the best choice is Redwood Park, followed by suburbs such as Melrose Park, Marino, Modbury Heights, and Morphettville. Other suburbs to keep an eye on include Reynella, Dulwich, Sheidow Park, Everard Park, and Marion.
For apartment developers, the Greater Adelaide area remains a top spot – and it's easy to see why. It's an attractive and prosperous region, housing just over 80 per cent of the South Australian population, and providing 84.5 per cent of the state's employment. Suburbs here that have experienced the largest growth include Seaford, Munno Para West-Angle Vale, Pooraka and Northgate-Oakden-Gilles Plains.
Like in many other states, investor purchases in Adelaide are more prevalent in the unit market. The top-performing areas include St Peters, Christies Beach, Richmond, Wayville, Kurralta Park, Unley, Broadview, Magill, Goodwood and Hectorville. Some of the highest rental yields have been recorded in Kingscote, Rosewater, Reynella, and Newport.
Looking to Victoria
The Melbourne property market has been one of the most consistent performers over the past few years. Why? Because Melbourne is highly liveable, highly creative, and has a stable and diverse economy. And while experts are pointing to signs of slowing, there are still a number of hotspots to look into.
With unique communities and neighbourhood qualities, the inner south eastern and bayside suburbs of Melbourne continue to be great locations to invest in – as do the affluent eastern suburbs. When it comes to the outskirts, Melbourne's west and north are home to many of the city's fastest growing outer-suburban areas – including Truganina, Tarneit, Point Cook, Melton South and Wyndham Vale. However, with lower average wages, they're considered to have a lower ability to sustain capital growth. So even though there are some good investment opportunities here, you might be better off looking into the inner eastern and south eastern suburbs.
The continued growth in the Melbourne median house price has also contributed to the attraction of other locations close to the city. Experts suggest that the construction of the Regional Rail Link last year is great news for investors in Geelong, Ballarat and Bendigo. This has the potential to boost demand for properties outside Melbourne. So if you're looking for a relaxed country lifestyle, combined with quality amenities, then regional suburbs are becoming an attractive option.
Keep in mind that there has been a huge number of new developments in and around Melbourne CBD. If you're looking to invest, this oversupply might result in minimal capital growth and lacklustre rental returns. So it could be wise to stay away from Melbourne CBD.
Elsewhere in Australia
While Sydney's eastern suburbs continue to offer excellent growth prospects for investors, entry-level property buyers can find value in the city's western suburbs, including Liverpool, Kellyville, Blacktown, and Mt. Druitt. Like in Melbourne, Sydney's outer suburbs are reasonably affordable options with great lifestyle benefits.
Regional areas such as Wollongong and the Central Coast are also good options, while beyond NSW, the inner-city suburbs of all capital cities are the best places for both owner-occupiers and property investors. However, as a general tip, it's worth keeping your eye on all regional areas across the country with plenty of developments.