How to Develop a Residential Complex With a Real Sense of Community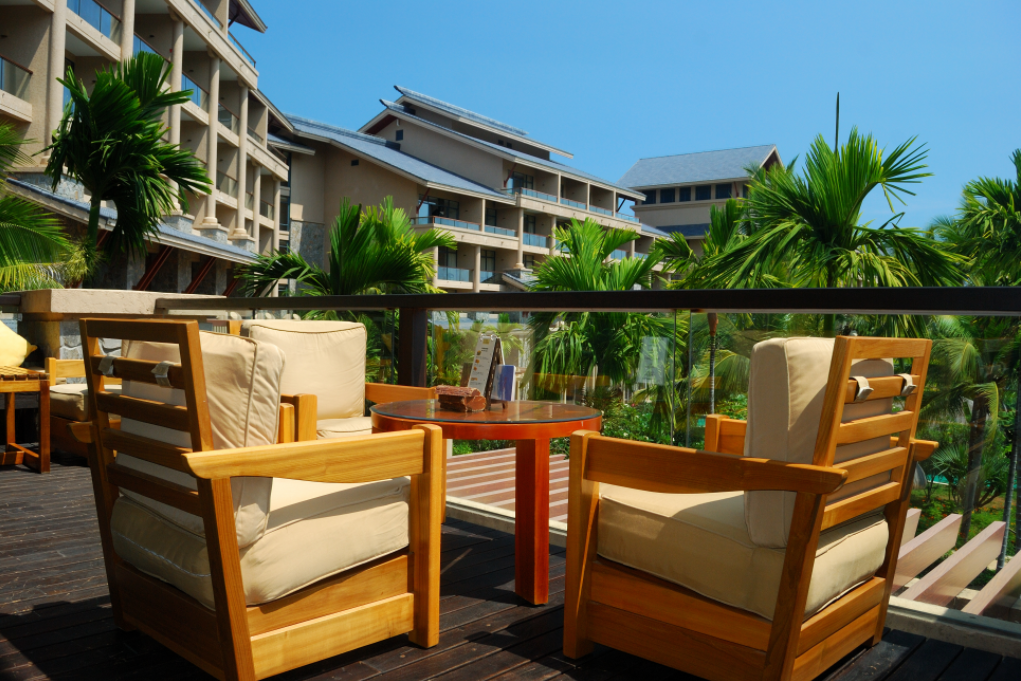 People living in a residential complex should feel close to one another, right? After all, residents in neighbouring apartment units live closer to each other than people who live in houses. But this doesn't always lead to solid relationships between residents. So what can you do to make sure your residential complex project promotes a sense of community?
We have some tips you can use to encourage a friendly atmosphere in a residential complex. These can help you strengthen and deepen the relationships between residents, ensure they get the most out of their rental experience, and encourage them to stay.
1. Build communal spaces
Gathering places such as the courtyard, rooftop, and gardens allow residents to come together. You can build benches in the courtyard for residents to meet their neighbours, or add a fireplace or barbecue facilities to make for a more attractive and relaxing gathering area.
As for the rooftop, having garden beds and seating areas are good ways to bring residents together as they sit and talk in the garden or plant flowers or fruits. You could also develop the grounds outside to be a large green space with trees, shrubs, planted beds, and seating areas where residents and their guests can hang out.
2. Create shared living spaces
Having a shared kitchen, laundry, dining and living areas, and deck spaces is important in building a sense of community. Residents can cook, wash, eat, and relax together. On the other hand, constructing appealing stairways that are easily accessible can encourage residents to walk instead of using the elevator. This will allow them to meet and talk with their neighbours.
Joining corridors with recesses, offsets, and door groupings can also create a sense of community. You could even hang up paintings and other artwork in the lobby or corridors so residents have something to look at and talk about – art is always a great icebreaker. Big landings close to laundry rooms or elevators and pop-out bays with seating offer opportunities for socialising too.
3. Set up playgrounds and sporting facilities
Providing playgrounds and sporting facilities can encourage greater interaction between residents. Playgrounds allow children who live in the complex to have fun and play with the kids of other residents. You could build swings, slides, seesaws, and monkey bars. You might also want to build a half basketball court and cricket pitch, a tennis court, or a sports field for older children. For parents and other adults, you can consider installing timber bench seats, tables, and shade structures so they can relax and socialise as they watch the kids play.
4. Include swimming pools and gym rooms
Having a swimming pool and gym room in the complex is another great way to bring residents together and build a sense of community. Residents can hold regular swimming lessons and fitness classes, allowing them to swim and exercise with their neighbours. Other residents can simply come and go to have fun and enjoy community living in the complex.
5. Add retail sections
The residential complex can also double as an amenity for residents with a large ground floor that offers a restaurant, café, bakery, pub or bar, and stores. This way, residents can shop, eat together and catch up. For example, Washington Park's garden retail plaza has shops and a library that help promote social interaction. With retail sections in the building, residents can organise a meet-up event at the coffee shop or host a monthly pub night. Bringing residents together through informal settings can create a feeling of community in the complex.
6. Make rooms for meetings, activities and events
With rooms for meetings, activities, and social events, residents can mingle and meet new faces. And meeting up on a monthly or bi-monthly basis can reinforce familiar faces and create close bonds among residents.
The rooms can be used for tenant meetings to discuss emergency planning or changes in building policy, educational activities (eg. classes or workshops), health development programs, return to employment programs, and youth development programs. Residents can also have parties, potluck dinners, games, contests, group movie nights, and garage sales.
7. Connect indoor and outdoor areas
You can connect the indoors with the outdoors by having residents pass along a retail corridor and through an archway portal into the courtyard. The courtyard may be adjacent to the playgrounds, seating areas, and swimming pool. When you place the entrances in the courtyard, this can encourage residents to casually interact with each other, as well as allow them to sit and relax as they enter or exit the complex.
Recreation rooms that connect to the courtyard also create space for big events to spill outside and encourage others to join. You could even place laundry rooms adjacent to the gardens or playgrounds so residents can sit and socialise in the garden or tend to it while waiting for the wash cycle to finish, or they can keep an eye on their children while folding clothes.
Establishing a community vibe for residents
Building a sense of community in a residential complex will be well worth your effort. Residents are more likely to interact with one another and be willing to help their neighbours in need. What's more, a residential complex with a friendly community vibe will make residents happy to live there and more likely to stay.