5 Signs Your Strata Management Needs Improvement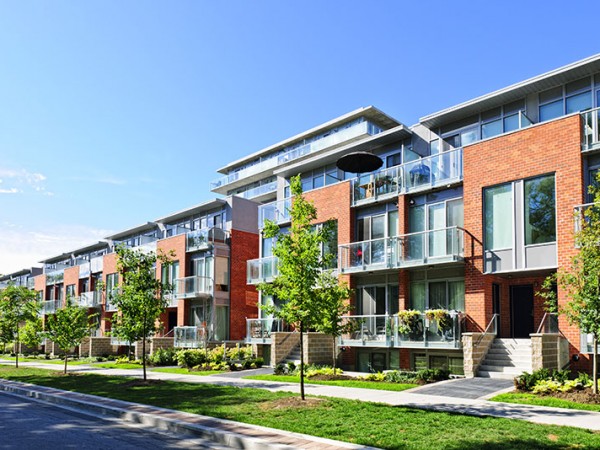 When you purchase a property that is part of a strata scheme, there are certain perks that come with it. For example, while it's important to know and understand about the properties finances and how the general upkeep of the building is going, there's someone else to do all the hard work for you.
When you purchase strata property, you're not only purchasing your individual lot. You're also purchasing the ownership of, and the right to use, common property. This common property will be set out in the subdivision documents. It's expected however, that the common property areas will be kept tidy, neat and clean. And generally speaking, the upkeep of common areas is up to the strata management to organise. It's also up to the strata management to keep residents and title owners in check, especially concerning by-laws.
However, what happens when that management starts to slacken? And what are the signs you should be watching out for?
Look out for the signs
1. Complete disregard of the by-laws
There may be some lot owners in a building complex that simply won't care about the rules. While management may not always see this first-hand, it's up to them to deal with it when complaints are made. Common strata problems include screens being put up on balconies, residents parking in visitor's parking spots, or general mess around a certain lot. If this is not rectified in a hasty manner, it's clear the strata management don't care, and it's time to either have a talk to them, or, in the case of repeat offences, find new management all together.
2. Security issues
If your building has security features, great. But if they're being ignored or improperly implemented, that's not so great. Security doors and gates are there for a reason, and if they're being propped open so people can get in and out of the property more easily and quickly, then there's no point having the doors there in the first place. It's an invitation for criminals to simply slip in unnoticed.
Additionally, if there have been some security issues in your building or its surrounds, it may be wise to improve the existing security systems. If there have been attempted or successful break ins, it may be worth upgrading the security buzzer to a camera or installing CCTV cameras. If this isn't being raised by the strata management, despite there being criminal problems in the area, it's a clear sign something needs to change.
3. Overcrowding
If you notice a lot of people coming and going from the one apartment, it's definitely a sign something is not quite right. There may be too many tenants inside, or even subletting going on. In some places, landlords have been known to pack up to ten students and low-paid workers into a two-bedroom apartment. Management may not notice this, so if you do, speak up. There may be more going on than meets the eye. Once management knows about it, it's up to them, under instruction,? to deal with the situation and ensure everything is above board.
4. Incorrectly dealing with a dispute
There are certain ways strata management should deal with disputes. If you are having a problem with a neighbour which can't be fixed over a small chat, the best thing to do is talk to your strata management. It's their job to understand the legislation around the issue and help you if you need it.
5. If there are issues with the strata management itself
Incorrectly managing a building and residents is a sure sign something isn't right. Part of the strata management's job is to alleviate the stress of the lot owners. When something goes wrong and it's common property, the lot owner simply needs to talk to the strata management and the issue should be dealt with. If it's not dealt with quickly and without much inconvenience, there may be some underlying issues.
It's also the strata management's job to arrange meetings, produce reports, attend to any correspondence, take out insurance, pay all invoices, maintain all records and ensure compliance with all relevant legislation. If this isn't being done correctly, further issues may arise down the line.
What to do?
If you find there are concerns with your strata management, there are some things you can do:
Talk to the owners corporation committee. They are the final day to day decision makers. While you may speak to the strata manager yourself, the committee should be speaking to them a lot more. If there's a serious problem, it should be the committee that raises it, not you.?
An open and honest chat should be your first option. Give management the benefit of the doubt before jumping to the conclusion they need to go.
If this is unsuccessful, a general meeting should be called and a vote must be taken. If removal is decided, there should be a process outlined in the contract concerning reappointment.
If there are any problems, the next step is to apply to a relevant tribunal or court to terminate the contract.